The Söderkoping Tunic
The tunic was found in excavations in Söderköping. It has been dated to the time before 1242, and is sewn from a 2/1 twill which is now dark brown. It was originally red and blue. It has a shoulder seam, two gores front and back, and two on either side.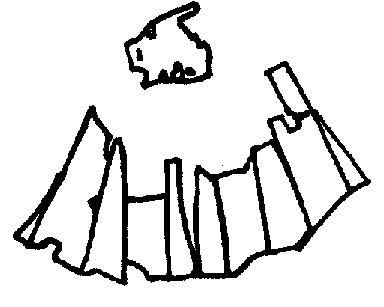 Bibliography:
Bockstensmannen och hans dräkt, Margareta Nockert m.fl. Hallands länsmuseer, Halmstad och Varberg, 1997.
Unam Tunicam Halwskipftan. Margareta Nockert. S:t Ragnhilds Gille. Årsbok. 1992.